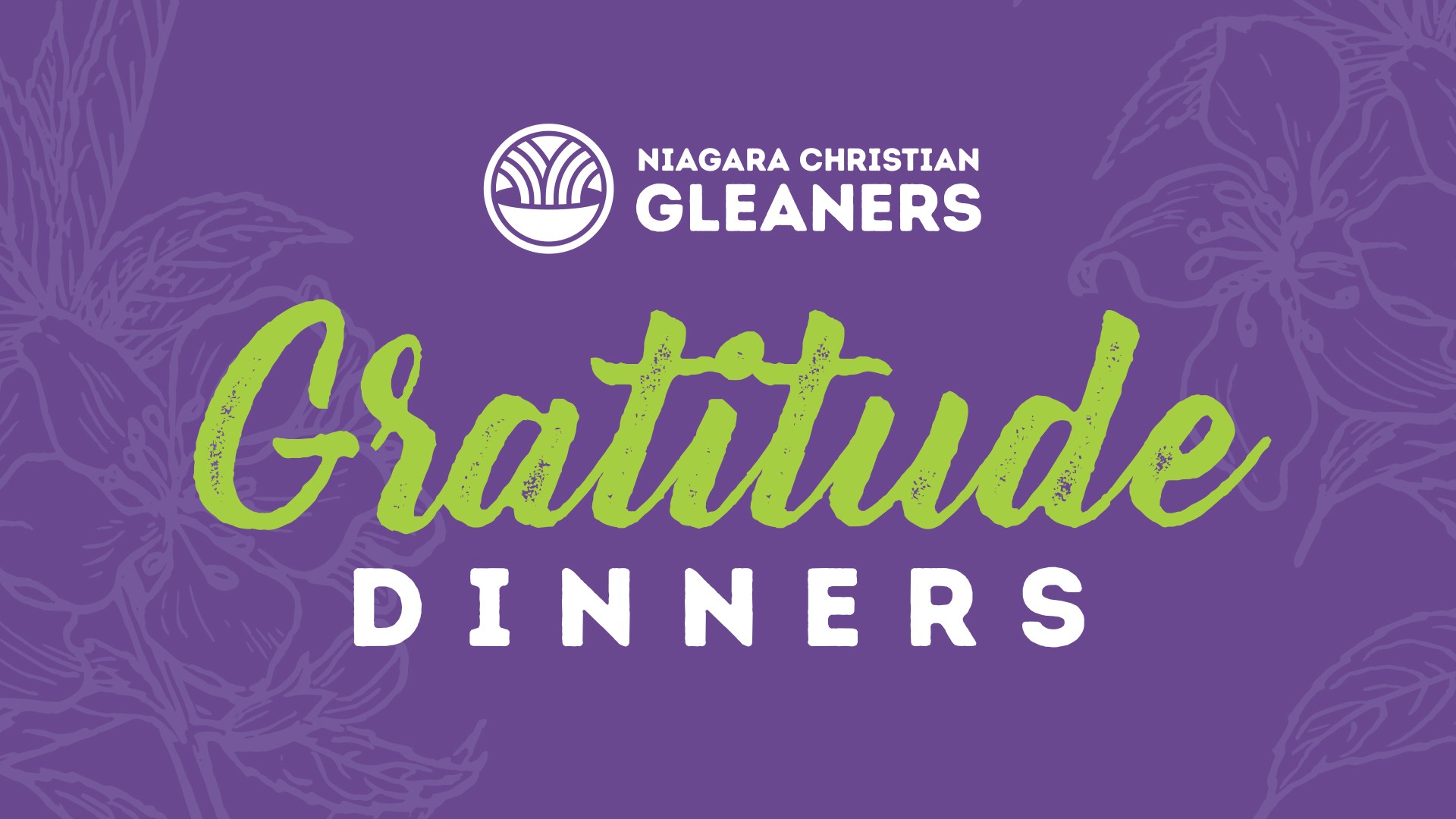 You are invited to our annual Gratitude Dinner! This year we added one more dinner evening as we sold out so fast last year and many missed out.
Reserve your spot today!
Doors open at 5:30pm | Dinner served at 6:30pm
Reserve Friday, April 12: ncgfriday@gmail.com Reserve Saturday, April 13: ncgsaturday@gmail.com Reserve by phone: 905-957-1395
Catering By: Chef Jan-Willem Stulp, CCC,Chef/Owner of Grand Oak Culinary Market *A dinner cost of $25 will be deducted fromdonation receipt as per CRA guidelines.
DINNER MENU Garden Salad, Rolls & Butter, Roasted Pork Loin, Braised Chicken,Garlic Mashed Potatoes & Gravy, Vegetables (3),Dessert Platters, Coffee & Tea.*Please indicate when reserving if you require gluten free.
Posted on: Feb 27, 2019